Welcome to the FotZ web site. Marvel at its wonders.

Updates

March 11, 2001 - Well, it's only the 11th cause it's 12:51 AM after the day of the 10th. The page is now completely updated with the new look. Yays.

March 8, 2001 - Update for front page complete. New look! Yay! I'll give the other pages the same look later, but my next priority is to simplify the HTML code of this site. (Just making life easier for myself; no effect on the look or content of this web site.)

March 6, 2001 - Arr. I've been grounded, so late update and bad news. Apple McTom has left FotZ to start his own company because to post his recently released game on the website. And for you people who still think I'm dead, think again. I gave the main page of this website a slightly new look and made a few game updates, so bwa. Looks like I'll have to stop being lazy if I want this company to grow to be the next dirrco IF!

January 28, 2001 - The Survivor of the 1337357 contest comes to a close tonight. Good luck, everybody! In other news, FotZ appears to be growing rapidly! Apple McTom has joined the Fellowship!

January 27, 2001 - The Survivor of the 1337357 contest topic has been announced! It is: VIRUSES!

January 15, 2001 - Just one day after the contest is put up, I have a lot of people signed up for it, and we have welcomed a new member to the Fellowship: mini_maul!

January 14, 2001 - Wow, it's been one hell of a long time since the last update. A lot has gone on, and I need to straighten up around here. Anyway, the big news is: FotZ (myself, ZZTyrant, to be exact) is starting a contest. Survivor of the 1337357! For details, go here.


And now, the grand finale...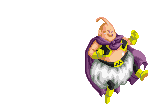 Click on the graphic to vote for this
page as a Starting Point Hot Site